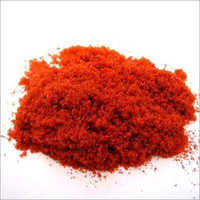 Cobalt Sulphate Heptahydrate
Product Description
Cobalt Sulphate Heptahydrate
is a moderately water and acid soluble cobalt source for uses compatible with sulfates. It finds application in manufacturing pigments & inks, in glass & ceramic industries, electroplatting & storage batteries, micro nutrients for animal feed & agriculture inputs and also for the making other cobalt salts.
Cobalt Sulphate Heptahydrate
appears in red monoclinic crystals form. It is inspected on varied parameters to make sure that it stands free from any quality compromise and is defect free.
Technical details
CAS: 10124-43-3
Synonym: Cobaltous Sulphate Heptahydrate
Formula: CoSO4.7H2O & CoSO4.H2O
Class: Chemicals: Inorganic